"A new commandment I give to you, that you love one another: just as I have loved you, you also are to love one another. By this all people will know that you are my disciples, if you have love for one another." – Jesus
Our small groups meet at 9:30am Sunday mornings for fellowship and Bible study. We also offer different studies on Wednesday nights at 7pm. These groups are a great way to get connected and build relationships with each other while growing deeper in our faith. They provide opportunities to study the Bible and to understand how its message affects our lives today. We believe our leaders are skilled at presenting the truths of God's Word with an application which will be usable outside the four walls of the church in your daily life. As you grow spiritually and build relationships with those around you, you will also begin to minister to each other's needs. Building a sense of community brings stability in your walk with Christ, your family, and those closest to you.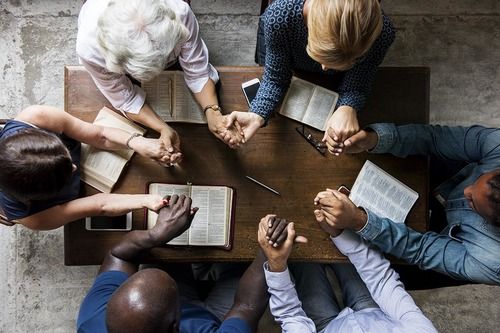 We have six adult co-ed groups of varying ages and life stages and two women's groups facilitated by knowledgeable leaders.
We have a women's group working through the Elijah study by Priscilla Shirer, a men's group, and a co-ed group that reads Scripture together. A group is also being formed to work through the Experiencing God study by Henry Blackaby & Claude King.